XTREME 4X4 TOURS In EUROPE
Extreme Offroad challenging routes in Greece
We plan the ultimate 4x4 Off Road Adventure for your team
We offer a selection of treks and tours for individuals, groups and 4x4 clubs
Off Road Adventures in the unknown spectacular Greece
Thousands of kilometers of forest roads, abandoned roads, mutilated [dirt road] Off Road and routes on natural terrain, with free access [legally] to 4x4.
Let's off roading in a scenery that ranges from pretty to spectacular – flower-flecked meadows; jagged, snow-capped mountains; sparkling lakes; virgin forests; deep canyons; plateaus of alpine tundra; sandy coastline and traditional, stone-built villages.
We invite you on a mountains Greece 4X4 Tour that will take you down the most beautiful forest, rivers and running waters, driving offroad on muddy & dirt-roads, to virgin landscapes that will make your heart skip a beat.
We plan your trip according to off-road skills and the vehicles of your team.
Trips for anyone, without the fear of destroying their car; challenging but not damaging.
There is still scope however for those with more modified vehicles to have fun, as you will now have the choice en route - either Family 'Non-Damaging' or Extreme, as if you name it.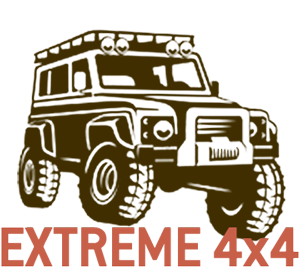 Extreme Off-Roading Trail character
Mostly rough, sometimes not trafficked terrain with heavy vegetation. Mud, clay, mud, extreme entanglement and steep passages. Deep water, large stones. Recovery strap and winchs are constantly in use.
Prerequisite for the car:
Only full-fledged 4x4 with Minimum Mud-terrain.
Useful additional equipment: Winch, Baumgurt, further recovery strap with shackles, traction, hand or chainsaw.
Demands on the driver:
You should have attended a seminar for advanced students or have a lot of experience in the field. Here you will be pushed to your limits!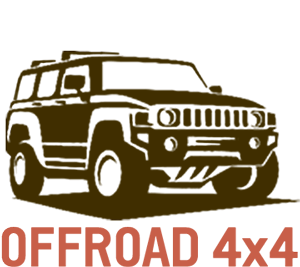 4x4 Off-Road Trail character
Narrow, often extended way entanglement with larger passages.
Steep slopes, deep water crossings. The substrate can be deep muddy or sandy.
Prerequisite for the car:
For these tours, we recommend a full-fledged 4x4 with appropriate tires (not just street tires!) Especially in forest paths scratches are not excluded! The sensitive parts of the car should be protected.
In addition, equipment should be on board: Recovery strap with a minimum of 4m length and minimum breaking load 3t, 2 reasonable sized shackle.
Demands on the driver:
No specialized off-road skills required. However, you should handle your vehicle well, know the dimensions and limits!
In electronic characteristics (eg disconnectable ABS, differential lock, etc) you should at least know what you have all "on board".
Trust our years of experience. We guarantee you will get the best out of your 4X4 with minimal equipment.
With correct guidance, Greece is perfectly safe, secure and oh so beautiful.